Safety first… That's what we always say…


BMW Motorcycles of San Francisco, along with our sister store BMW Motorcycles of Concord, made the decision to temporarily shutter our operations when local public officials issued 'Shelter-In-Place' mandates on Monday March 16, 2020. Despite being closed to the public, we have continued to compensate our employees so that we can keep our incredible crew intact. While other dealerships have continued to operate in various forms we made the difficult choice of shutting down to better understand the pandemic and minimize the possibility of our staff or customers transmitting the virus while at our shop.

This ain't no 'coronacation'…



While closed to the public we have worked diligently to develop plans for serving our customers while respecting the community-at-large and keeping our staff safe. We've also deep cleaned and organized the dealership, conducted a BUNCH of training and generally geared up for the season. We are now restoring partial operations and look forward to getting back to this work we love so dearly.

As the effects of the coronavirus (COVID-19) continue to evolve in the communities we serve, BMW Motorcycles of San Francisco is firmly committed to the health and safety of our guests and team members. We are taking extra precautions and making additional efforts to ensure your safety by maintaining the cleanliness of our facility and all motorcycles. Knowing that your motorcycle is essential to the daily lives of many local riders, we're open for business!

Here is a rundown, by department, of how we will be conducting business until public officials advise it is safe and prudent to resume business as usual.


SALES DEPARTMENT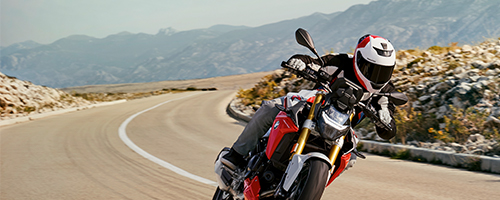 Our physical showroom at 790 Bryant Street in San Francisco is currently closed to the public. Unfortunately, this means folks can't casually pop over to browse our on-hand inventory as usual, but we are available to facilitate personal viewings, test rides and motorcycle purchases by appointment. Please contact us if you would like to schedule a time to check out check out our bikes AND our virtual showroom here on the world wide interwebs is always open 24/7.

We are continuing to invest into our new and pre-owned bike listings to provide you with as much information as possible on the motorcycles we have available for sale, from the comfort of your home.

If you are looking to finance your purchase of a new BMW Motorcycle, you can easily apply for a loan remotely using BMW Financial Services' online credit application. With low interest rates, BMW's exclusive Easy Ride financing and the ability to defer your first payment for up to 90 days, now's a great time to finance a new BMW Motorcycle!

Very soon we will also be offering the ability to video chat with our sales staff so you can ask questions, see our products and interact with our friendly staff in real time. We will update this space shortly once our IT team finalizes some essential upgrades to our phone system.

Once you've identified the bike you want we'll assemble the essential paperwork and coordinate remote document signing in a way that works for you and keeps everyone healthy.

Finally, you can pick-up your new bike right in front of our shop or we'll deliver your new BMW Motorcycle to your location free of charge within 50 miles! We can also arrange shipping for customers that are located further out but some additional fees may apply.


SERVICE DEPARTMENT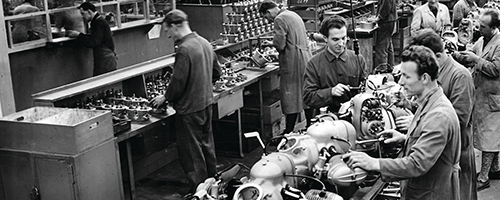 Our service department is fully staffed and accepting all kinds of service, repair and diagnostic work but we are asking that customers use our online service request system, call-in or e-mail service requests so we can schedule the work you need remotely. Once your appointment has been confirmed we'll accept your motorcycle for drop off at our location or help you arrange for your bike to be picked up at your location. When your motorcycle gets to our shop we will disinfect the bike, go through our standard check-in procedure and contact you to confirm the scope and cost estimate of the work we're to perform. After our BMW-certified technicians do their thing our service advisors will contact you to secure payment and coordinate pick or delivery of your motorcycle back to your home.

When this crisis passes, it'll be time to get out and enjoy the world. Get your bike serviced now so you're ready!


PARTS DEPARTMENT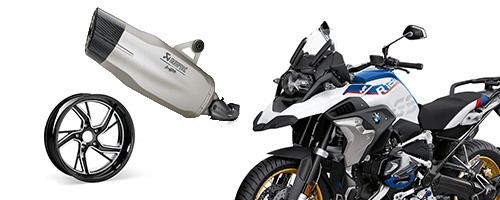 With our physical showroom closed, our Parts Department is accepting and processing remote parts, accessory and apparel orders over the phone, via e-mail and through our BMW Motorrad e-commerce store. With extra time at home, now is the perfect time to add some special touches to your motorcycle. Our friendly, knowledgeable parts staff is here to help so just let us know what you or are looking to do for your bike and we'll help make it happen.

AND now through April 30th we're offering free shipping on all orders over $50 placed through our BMW Motorrad e-commerce store.

If you would like to pick up parts same-day, we are accommodating these requests and facilitating curbside pickup at our SoMa location but please call ahead so we can have your order ready to go when you arrive.

We will continue to operate as described above unless guidelines change that require us to further reduce our activities. Until things return to normal, we will be striving to offer innovative ways to serve the BMW Motorcycle community with limited personal contact.

We sincerely appreciate your support and patience as we navigate these challenging times.

Stay safe and healthy. We will ride this out together.