The new BMW CE 04: Electrifying Urban Commute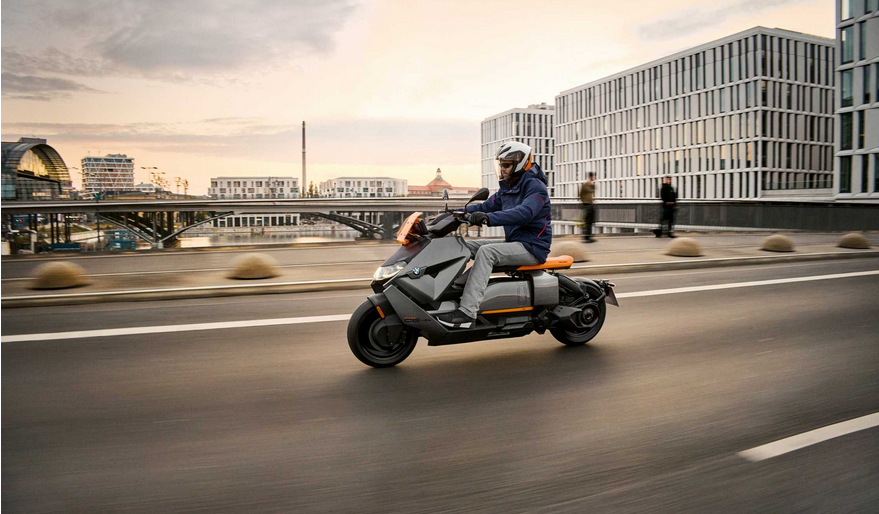 BMW Motorrad's push for electric motorcycles has a new name, the 2022 BMW CE 04. It comes with a contemporary, urban design and improved connection features. If you're in San Francisco, CA, and planning to get hold of this new kid in the block, read on.
What's new in the 2022 BMW CE 04?
When it comes to the battery, BMW Motorrad has done a solid job by adding 60.6 Ah. It has a range of around 130 kilometers, making it perfect for long drives. A huge battery is not the only thing good about it. BMW has used state-of-the-art charging technology for rapid and efficient charging. The fast charger can recharge the battery in as little as 1 hour and 40 minutes. The car comes with a standard charging cord that has a charging capability of 2.3kW.
Is the 2022 BMW CE 04 suitable for riding in cities?
The 2022 BMW CE 04 features a strong motor with a maximum output of 31 kW (42 hp) and provides a great riding experience. In the conventional " traffic light start " discipline, it only takes 2.6 seconds to go from 0 to 50 km/h. Even in the L3e-A1 vehicle class, a driving power of 23 kW (31 hp) will be there for you. It has a top speed of 120 km/h, which is great for an electric bike.
In terms of ruggedness, the bike is no slouch either. The mainframe is made of tubular steel, the front wheel is equipped with a telescopic fork, and a single-sided swingarm is utilized in the rear wheel simultaneously. Thanks to the disc braking system, the bike ensures safety for both riders and pedestrians.
The 2022 BMW CE 04 surely is impressive. But you'll need a reliable BMW Motorcycle dealership if you want to learn more about this bike. If you're in San Francisco, Daly City, San Mateo, or near San Bruno, CA, then BMW Motorcycles of San Francisco is the ideal BMW Motorcycle dealership near you. Over the years, we have established a business based on trust, transparency, and authenticity. We will have the 2022 BMW CE 04 for sale oonb and we'd love to show you our new and used motorcycle inventory as well! Our experts will help you find the best CE 04 lease deals and make sure you leave our dealership with a happy face. Reviewers are going to love the 2022 BMW CE 04! To schedule a visit to BMW Motorcycles of San Francisco, get in touch with us today!