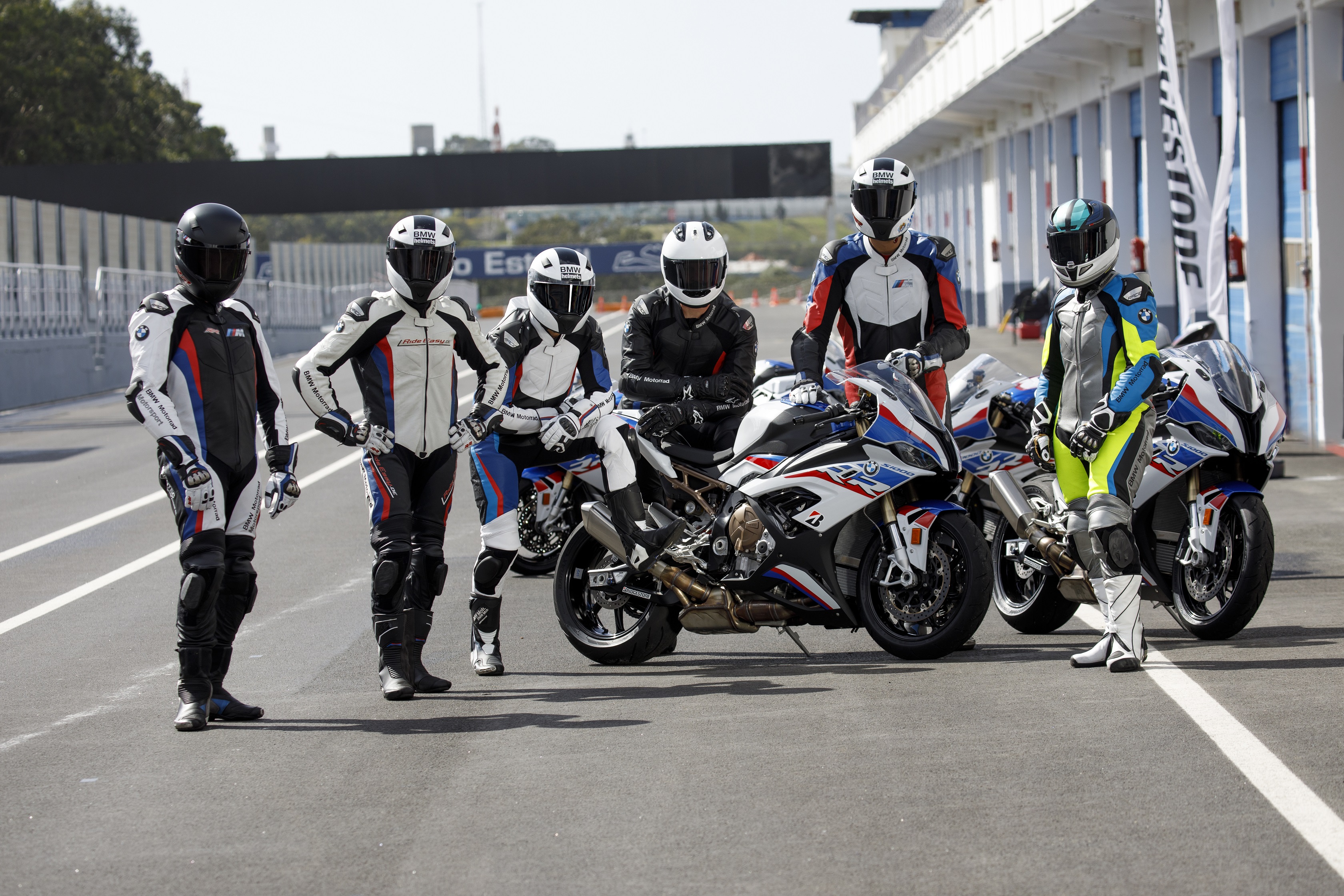 Riders can agree on the sheer importance of a quality racing suit; wearing a second skin can save your own. BMW has always strived to offer their riders the best protection possible. From head to toe, they have the gear needed with their lineup of BMW apparel and BMW accessories. Every BMW racing suit has been a trusted choice among professionals and enthusiasts alike. The new BMW ProRace racing suits have now gotten a major redesign, and offer even more mobility and safety than before. You can find a full selection of apparel and accessories near San Mateo, CA.
An All-Encompassed Design
The BMW motorcycle inventory at BMW Motorcycles of San Francisco does incredible things, and its stands to reason that riders need incredible safety gear to keep them protected. In addition, it also has to be comfortable. A new design, new materials, and new technology allows the BMW ProRace suit to meet and exceed rider expectations. The one-piece cowhide suit is flexible and highly resistant to abrasion to ensure that your skin stays safe and that you stay comfortable mile after mile. You may also choose to upgrade to the stronger kangaroo leather if looking for an extra level of protection.
Find the ProRace Suit and Suits You
Ready to try one on for yourself? The BMW ProRace Suit is made to order. We are ready to help near Daly City, CA. Run through all of your options, get fitted, and ride like you've never ridden before. We are also ready to help you find the bike of your dreams when you check out the BMW Motorcycles of San Francisco. We have a leading selection of apparel to accompany our BMW Motorrad inventory in San Francisco.