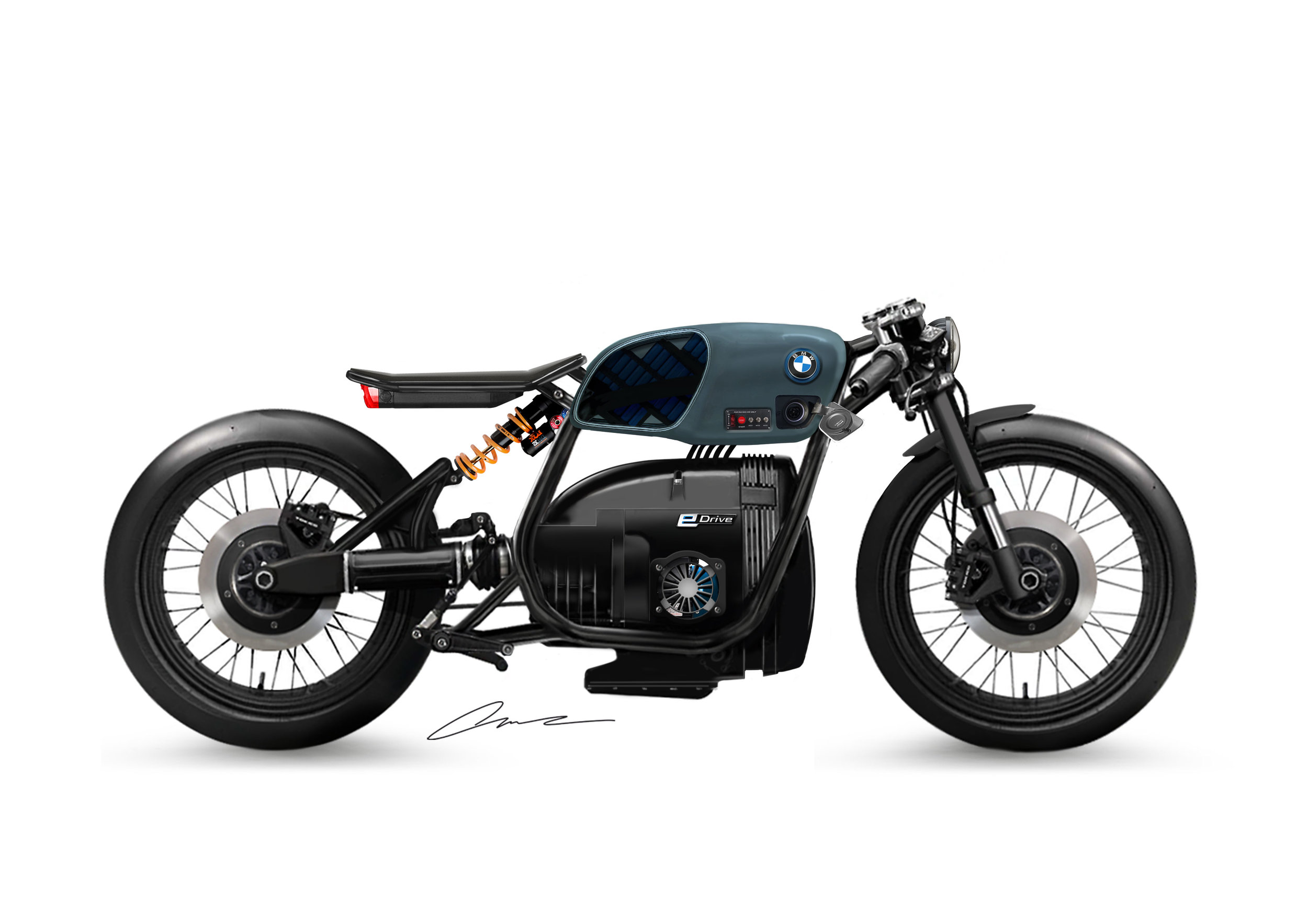 Luuc Muis, a Dutch product designer, believes in attaining the finest things in life. This includes highly crafted motorcycles and the latest technology. That's why he created a custom BMW motorcycle that went beyond sleek and added sensory detail to every aspect. The electric BMW motorcycle he manufactured goes beyond what you've ever seen before. Let's take a closer look at this extravagant electric bike.
Electric BMW Motorcycle
The inspiration behind this electrified motorcycle started with Barbara Custom Motorcycles. The hope was to merge a 1970's BMW R80 with an E-drive electric motor. To start, Muis reused the engine crankcase of the R combustion engine while maintaining the aesthetics of the original motor.
What it becomes is a beauty that forces you to catch your breath. Furthermore, he believes that riding a motorcycle is a sensory experience. Your enjoyment relates to the sounds, sensations and smells you experience. These are aspects that get lost when driving a one-gear electric motorbike so he suggested adding a gearbox. This gives the rider an experience of doing something additional and creates an interaction that facilitates safety.
The result is a beautiful, sleek and vintage design that clearly shows its R80 roots. The updates include a weightless floating saddle, dropped bars, repurposed original tank and silvery spokes to further complement the look. We don't know too many BMW riders that would pass up the opportunity to ride on this machine.
Get a New BMW Motorcycle Today
You don't need to create a custom bike to feel the thrill of the open road. Stop by BMW Motorcycles of San Francisco today and check out our complete lineup of new BMW motorcycles. We feature Sport bikes, Tour, Adventure and Urban Mobility options as well. Whatever your needs and desires are, there is a BMW motorcycle to fit your lifestyle.