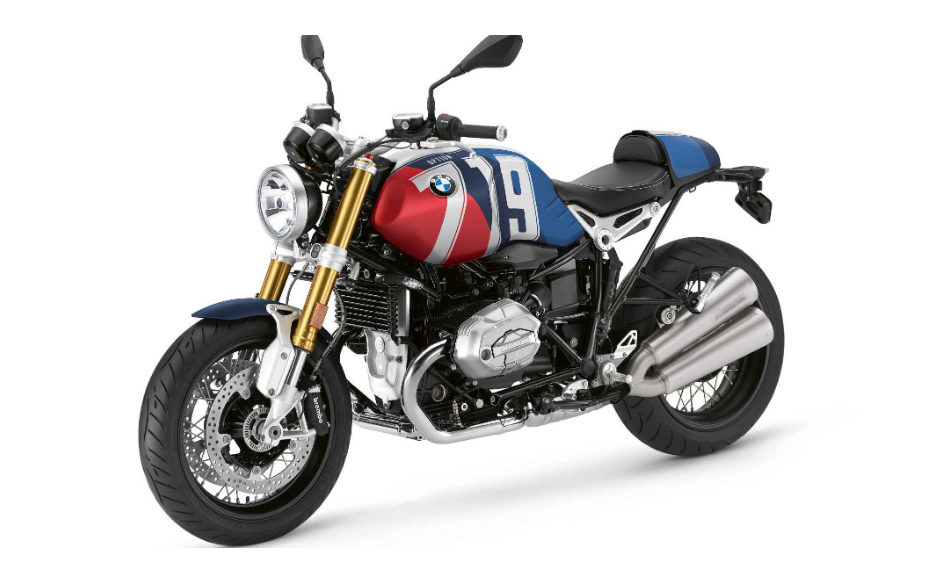 The 2019 BMW Heritage motorcycle lineup continues to add more excitement. Now, we've received new BMW motorcycle colors with the 'Option 719.' These paint schemes add another dimension to new BMW motorcycles.
The Latest Paint Schemes Make a Great Impression
The standard BMW R nineT is available with a bolder scheme that features red and two varying shades of blue on the tank. On each side, the number "719" is written. If you prefer a subtle approach, you might prefer the two-tone green mixed with the gold that also offers a unique feel.
There are also two paint options with the entry-level motorcycle. It features the same design as the standard, but with different colors. You can choose from the white/black or black/yellow palettes. Either one helps to offer a sporty and custom feel to the bike. You can also choose the black/yellow color scheme on the R nineT Racer that features a front cowl.
If you're looking at the R nineT Scrambler, you'll find the same options as with the R nineT Pure. Its brown seat contrasts perfectly with the colors and helps it to stand out in a crowd. Then, they added a custom exhaust and suspension to complete the package. Imagine the feeling of being on the open road near Daly City, CA on one of these bikes.
Time to Reward Yourself
You deserve to enjoy the ride near San Bruno, CA. That's why we are prepared to share our entire BMW R nineT inventory with you. It's time for you to get a 2019 BMW R nineT for yourself and with all the color options, you have plenty to choose from. Prepare to turn heads on your next road trip near San Mateo, CA. When you visit us at BMW Motorcycles of San Francisco, you'll understand the beauty of this new lineup. Stop by and see us the next time you are in San Francisco, CA.