Model Year 2013 K 1600 GT (MSRP: $21,200*)
Model Year 2013 Changes
Base Model: No change
Base MSRP: $21,200*; $300 increase from 2012 MY
Standard Package: Not offered
Premium Package: No change in equipment level; MSRP increase of $355 resulting from $300 MSRP increase and options MSRP increase for Safety Package +$5, GT Luxury Package +$45 and Audio, Communications and GPS Preparation +$5
New Options: None
New Special Packages: None
New Colors:

Montego Blue Metallic (NA9)
Dark Graphite Metallic (NB2)

Discontinued Colors:

Vermillion Red Metallic (N76)
Standard Equipment
LIST OF STANDARD EQUIPMENT
Integral ABS
Xenon Self Leveling Headlight
Heated Seats
Heated Grips
Cruise Control
Multifunction Display with On Board Computer
Luggage Rack
LED Rear Light
Power Accessory Socket
Colors
| | | |
| --- | --- | --- |
| CODE | DESCRIPTION | MSRP |
| N38 | Light Grey Metallic | $0 |
| NA9 | Montego Blue Metallic | $0 |
| NB2 | Dark Graphite Metallic | $0 |
Special Packages
| | | |
| --- | --- | --- |
| CODE | DESCRIPTION | MSRP |
| ZAN | Audio, Communications and GPS Preparation Package: includes Bluetooth, Audio System w/ tuner and SiriusXM and Radio Software | $1,400 |
| 430 | Safety Package: includes Adaptive Headlight, DTC (Dynamic Traction Control) and TPM (Tire Pressure Monitor) | $1,000 |
| 431 | GT Luxury Package: includes ESA II(Electronic Suspension Adjustment), Central Locking System and Anti-Theft Alarm | $1,295 |
Options
| | | |
| --- | --- | --- |
| CODE | DESCRIPTION | MSRP |
| 134 | Adaptive Headlight (only with Safety Package) | Package |
| 143 | Bluetooth (only with Audio, Communication and GPS Prep Package) | Package |
| 182 | DTC (Dynamic Traction Control; only with Safety Package) | |
| 271 | Audio System w/ Tuner and Sirius XM (only with Audio, Communication and GPS Prep Package) | Package |
| 272 | GPS Preparation | $250 |
| 376 | Radio Software (only with Audio, Communication and GPS Prep Package) | Package |
| 416 | ESA II(Electronic Suspension Adjustment) | $900 |
| 417 | Central Locking System | $400 |
| 530 | TPM (Tire Pressure Monitor; only with Safety Package) | Package |
| 603 | Anti-Theft Alarm | $395 |
| 776 | Low Seat | $0 |
Standard Package: None
Premium Package (MSRP: $24,895*)
| | |
| --- | --- |
| CODE | DESCRIPTION |
| ZAN | Audio, Communications and GPS Preparation Package |
| 430 | Safety Package |
| 431 | GT Luxury Equipment |
Rules:
Adaptive Headlight, DTC (Dynamic Traction Control) and TPM (Tire Pressure Monitor) can only be ordered as part of the Safety Package
Bluetooth, Option 271 (Audio System with Tuner, SiriusXM and GPS Prep) and Radio Software can only be ordered as part of Option ZAN (Audio, Communications and GPS Preparations Package
Central Locking System and Anti-Theft Alarm can only be ordered in combination with each other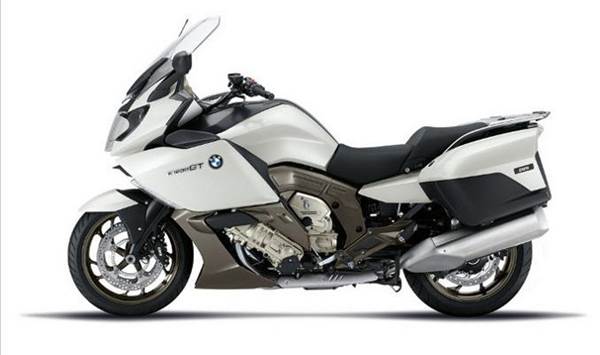 Light Grey Metallic (above)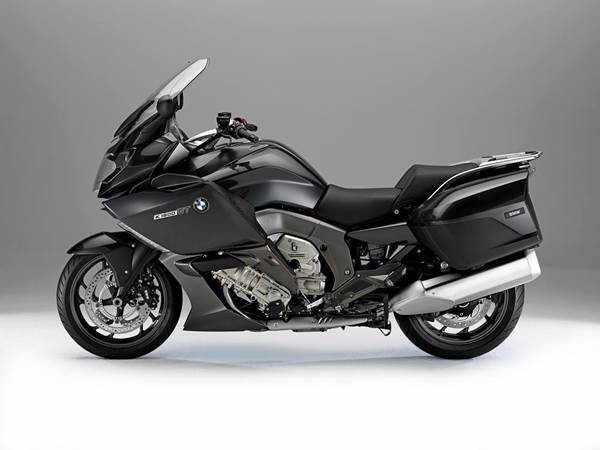 Dark Graphite Metallic (above)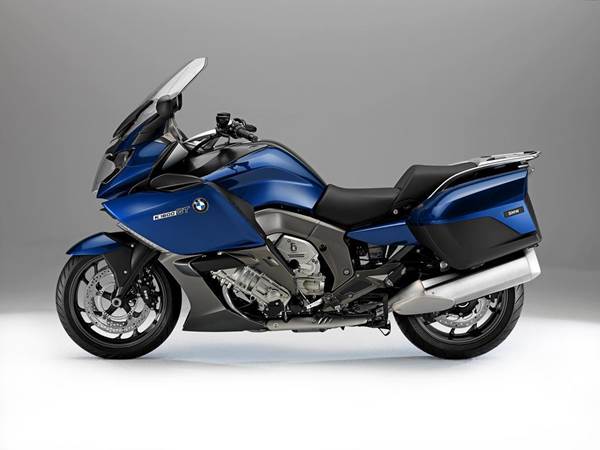 Montego Blue Metallic (above)
* MSRP does not include tax, license and registration and excludes $495 freight/destination charge that BMW of North America adds to every new motorcycle they sell in the United States. For detailed pricing including 'out the door' figures please contact our sales department.
If you have additional questions or would like to setup a time to go for a demo ride. Please contact our sales department by calling 415-503-9944 or e-mailing us at sales@bmwmotorcycle.com.