2012 BMW R 1200 GS Adventure Info
If you have additional questions or would like to setup a time to go for a demo ride. Please contact our sales department by calling 415-503-9944 or e-mailing us at sales@bmwmotorcycle.com.
* MSRP does not include tax, license and registration and excludes $495 freight/destination charge that BMW of North America adds to every new motorcycle they sell in the United States. For detailed pricing including 'out the door' figures please contact our sales department.
Click here to see our current inventory of enduro and dual-sport bikes!!!
2012 R 1200 GS Adventure (MSRP: $18,350*)
Model Year 2012 Changes
Base model: Option 630 (ABS) added to 100% options; base MSRP up by $1,100 to reflect the changes in base equipment
Premium Package: Content changes to exclude option 630 (ABS) which is now in 100% options; net MSRP change is zero ($0) since ABS is now in base model
Base MSRP increase: No base MSRP increase other than the changes explained above resulting from adding ABS to the base model
New special model: Option 200 – "Triple Black"
New special pacakge: Option 432 (GS premium equipment)
Premium Package: Individually listed equipment now bundled under special package option 432 which adds option 350 (chrome exhaust) without adding price; the result is a value improvement of $150 over last year's premium package
New colors: N15 (Magma Red), N64 ("Triple Black" Sapphire Black Metallic), and N91 (Alpine White / Sand Rover)
Discontinued colors: M11 (Smoke Grey Metallic Matte), and N03 (Shine Yellow Metallic)
100% Options

| Code | Description |
| --- | --- |
| 630 | Integral ABS (disengageable) |
| 631 | Enduro Gearbox |
Standard Equipment

| Code | Description |
| --- | --- |
| 588 | White Turn Signals |
| 589 | Hand Protection |
| 636 | Center Stand |
| 771 | Cross Spoke Wheels |
Colors

| Code | Description | MSRP |
| --- | --- | --- |
| N15 | Magma Red | $0 |
| N64 | "Triple Black" Sapphire Black Metallic (only w/ 200) | $0 |
| N91 | Alpine White / San Rover | $0 |
Special Packages

| Code | Description | MSRP |
| --- | --- | --- |
| 200 | Special Model "Triple Black": includes options 186 (special model) | $250 |
| 432 | GS Premium Equipment: includes options 350 (chrome exhaust), 416 (enduro ESA), 519 (heated grips), 539 (on board computer), 562 (fog light), 680 (saddle bag mounts) | $2,145 |
Special Packages

| Code | Description | MSRP |
| --- | --- | --- |
| 186 | Special Model (only with 200) | $0 |
| 350 | Chrome Exhaust | $150 |
| 416 | Enduro ESA | $800 |
| 519 | Heated Grips | $250 |
| 530 | TPM (Tire Pressure Monitoring) | $250 |
| 539 | On Board Computer | $295 |
| 562 | Fog Light | $450 |
| 603 | Anti-Theft Alarm | $395 |
| 633 | Off Road Tires | $0 |
| 650 | Enduro ASC | $400 |
| 680 | Saddle Bag Mounts | $350 |
Standard Package
Premium Package (MSRP: $20,495*)

| Code | Description |
| --- | --- |
| 432 | GS Premium Equipment |
Rules
Option 200 and color N64 can only be ordered in combination with each other
2012 R1200GS Adventure Magma Red (color N15)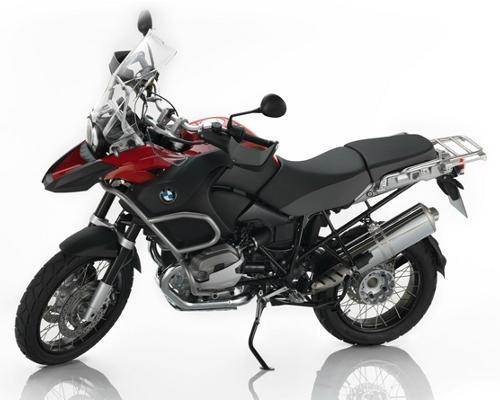 2012 R1200GS Adventure Alpine White / Sand Rover (color N91)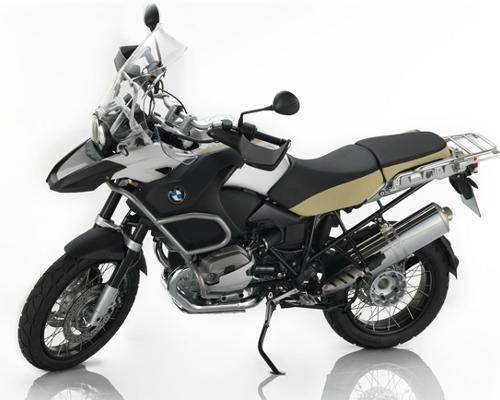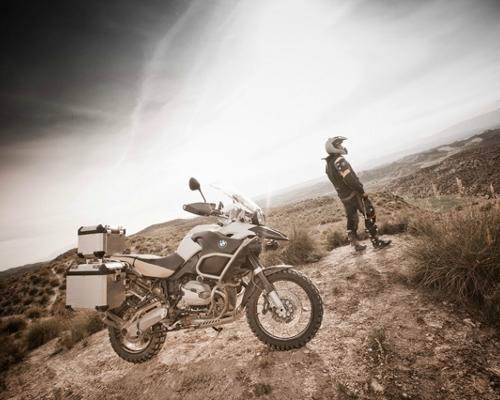 2012 R1200GS Adventure "Triple Black" Sapphire Black Metallic (color N64)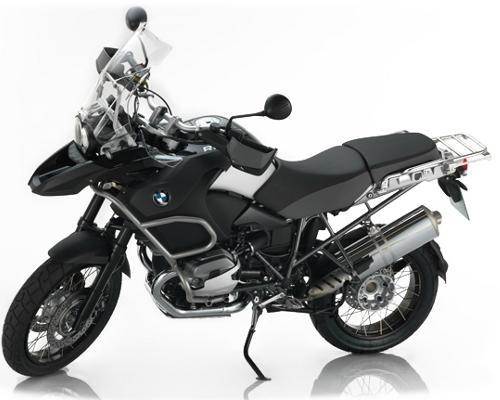 Click here to view a R1200GS Adventure Brochure (sorry we don't have a 2012 version yet)
Click here to view a 2012 R 1200 GS Adventure Spec Sheet pdf
Click here to learn more about R1200GS Adventure Seat Height